Does your company use single sign on (SSO) as a login method? This article will go through how to log in using this method and address common issues.
Step 1:
Access your platform from any internet browser by typing in your URL (platformname.bucketlist.org or platformname.bucketlistrewards.ca)

Step 2:
Click the Login button based on which SSO you are using (it may be Sign in with Google, Sign in with Azure AD, Sign in with SAML, or just Login)



Step 3:
Enter your company credentials. credentials, which would be either your Google credentials (if using Google Single Sign On) or the same as your other company platform credentials.
Please note: If you can not remember your SSO credentials, you will have to contact your internal IT department as they set up all users with SSO for your company to access Bucketlist. Your credentials will be the same across all platforms within your company that use this same SSO method.
Concern: Access Denied Message
Answer:
Usually, an access denied error occurs if:
1. The email you have chosen to log in with does not match the email you have associated with your company's SSO. Please reach out to your HR and IT team to confirm what email to use. This may be due to your name change or domain change at your company.
2. The email you are trying to log in with does not match the email that has been added to the Bucketlist platform. Please reach out to your HR team to confirm this.
If these occur, please check with your IT and HR team first. If your IT team has you provisioned with SSO, but you are still getting an access denied message, reach out to Bucketlist support to have this checked on your profile (please provide your SSO email address).
Concern: Server Error Message
Answer:
Usually, this occurs if you are provisioned to use SSO, but are trying to log in using the regular login method (email and password). Please reach out to support@bucketlistrewards.com to check whether you are set up on our end for a password or SSO login. We may need to make a change on our end.
In addition, sometimes this can require reaching out to your internal IT team to ensure they have you provisioned correctly.
Concern: My Email changed
Answer:
If your email has changed and you use SSO to log in, please ensure this email is changed with both your internal IT team for your SSO credentials and also Bucketlist support (support@bucketlistrewards.com). This email needs to match in your internal IT system, as well as in our Bucketlist system, to be able to log in using SSO.
Concern: Unsure if I am using SSO or Regular Log in Method (Email/Password)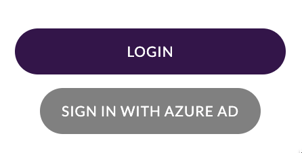 Answer:
To determine if you use SSO or the regular login method for Bucketlist (if your company has both), please check with your internal IT department as they can confirm if you are provisioned for SSO to Bucketlist.
If you are, and getting any errors upon trying to log in, reach out to support@bucketlistrewards.com and provide this information. It could be that we need to update your profile to allow SSO.
Still need help?
Please contact support at support@bucketlistrewards.com with all relevant information and we will be happy to assist.
Related Articles: