How to Add Slack
The following outlines how to add Slack to the Bucketlist platform.
Step-by-step guide
In the top right hand corner, you can click the grey down arrow and then select 'Integrations'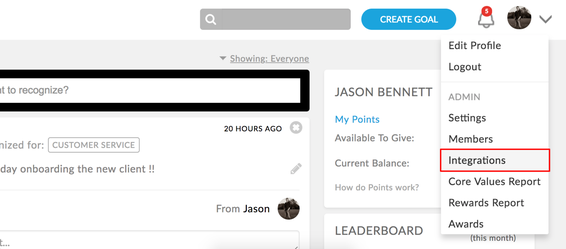 2. Then click "Add to Slack"

3. If you have multiple versions of Slack you'll have to select which company you want to use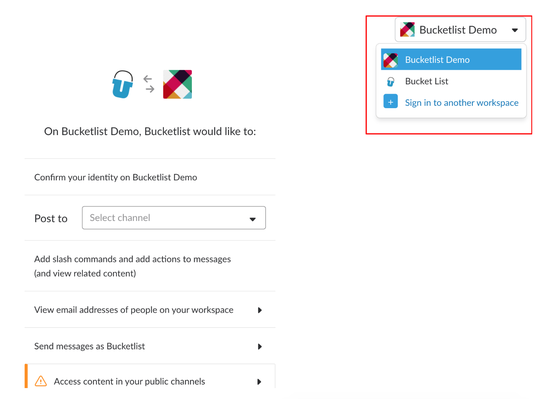 4. Next select which channel to post to.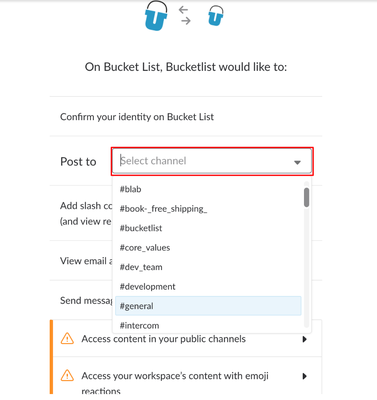 5. Lastly click 'Authorize'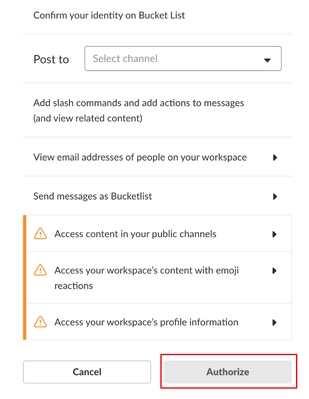 6. Once installed, learn how to recognize in Slack here