Currently the third party company used to automate the gift cards converts to USD.
When a user receives the gift card via email, it will show in USD, however, the gift card can still be used in that specific country and is the equivalent value of that specific country's currency. The example below is a Visa Gift card redeemed in the UK for and it has been converted to USD: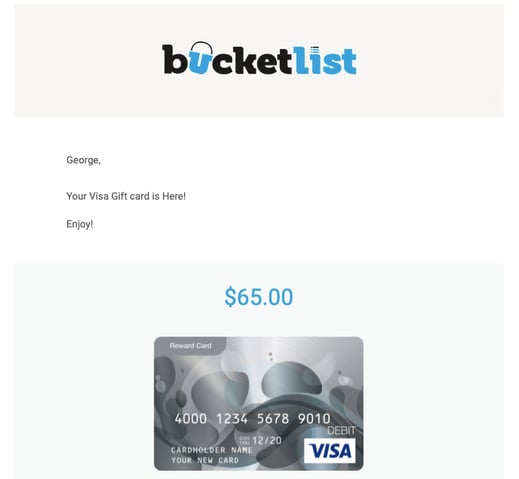 Have a question, just head over to the general support platform to find the answer: https://support.bucketlistrewards.com/knowledge
Still can't find the answer to your question, just email our support team at support@bucketlistrewards.com. Someone from the support team will respond within 24 hours during the business hours of 8:00 am - 5:00 pm PST.