The following outlines how to add Gmail to your Bucketlist platform.
Installing the Gmail Add-in allows you to give a recognition right from your Gmail inbox. There's two ways to add the Gmail Add-in. Choose your preferred method below:
1. Centralized Deployment (a Google workspace Admin installs it for all users)

Please follow these instructions here.

2. Individual Installation ( a user installs it themselves)

To install the Gmail Add-in, you can download the Bucketlist integration from the G Suite Marketplace.
a) Simply click on the + on the right navigation panel in your Gmail inbox, to open up the G Suite marketplace: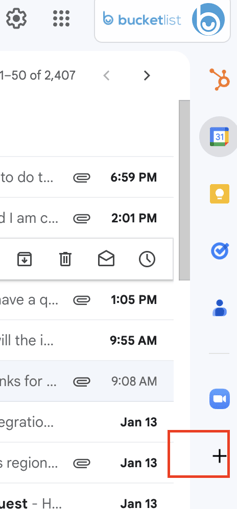 b) Next, the Marketplace window will pop up and you can search for Bucketlist in the Search box at the top. Click on the Bucketlist box and select install.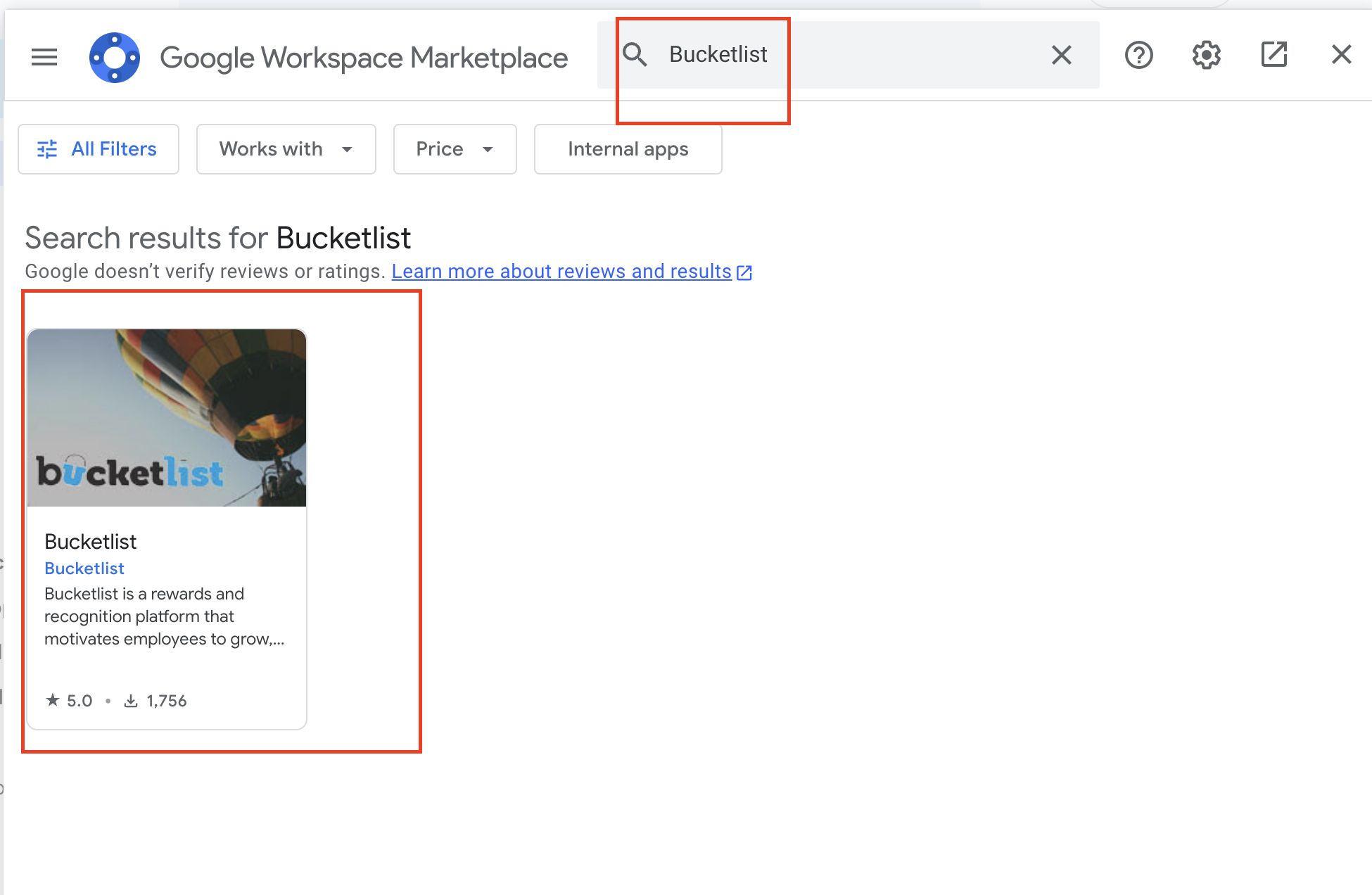 c) Once the Bucketlist integration has been installed to your gmail, you will see the following blue bucket icon appear in that navigation panel . Click on this icon to proceed to give out recognitions directly from your email inbox.