The following article describes how to setup and manage peer to peer recognition.
Step-by-step guide
By default peer to peer recognition is active on the platform.
There are some settings that enable you to customize how peer to peer recognition works. The settings section can be found in the top right of the site.
Adding and Editing Values
To add or change your company values scroll down the settings page to the Information section
To delete a value simply click the X to the right of the value
To add a new value type the value in the add value box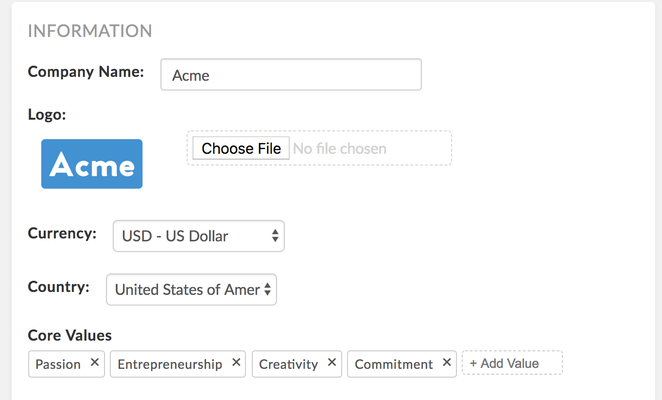 4. To save your changes, scroll to the bottom of the page and click save changes.

How to Manage Points
There are several options when it comes to points:
Scroll down to the Points heading
You can select to hide points to hide them from users

Additionally, you're able to choose whether points have a monetary value, or no monetary value. When uncheck this box, points are just used for fun and can't be used to redeem towards awards.