The following article describes how to create a Custom Award.
Click on the dropdown arrow at the top right hand corner of the page, then select Awards
2. Click 'Create New Award'
3. Name your Award ( e.g Employee of the Month)
4. Select 'Standard' in the award category drop down menu
5. Add a description for your own personal use. Perhaps, 'This award is given out for the top performing employee on a monthly basis'.
6. Select a badge icon (or you can upload your own image)
7. Enter the points value you would like associated to this award (optional)
8. Choose whether or not your custom award will have a 'Limited Supply'. For example, if this is an Employee of the month award then usually it will be given out once per month throughout the company
9. If you would like to attach an experience to an award (e.g $50 Amazon Gift Card) select 'Attach experience to this award'
10. Save your changes by clicking 'Create'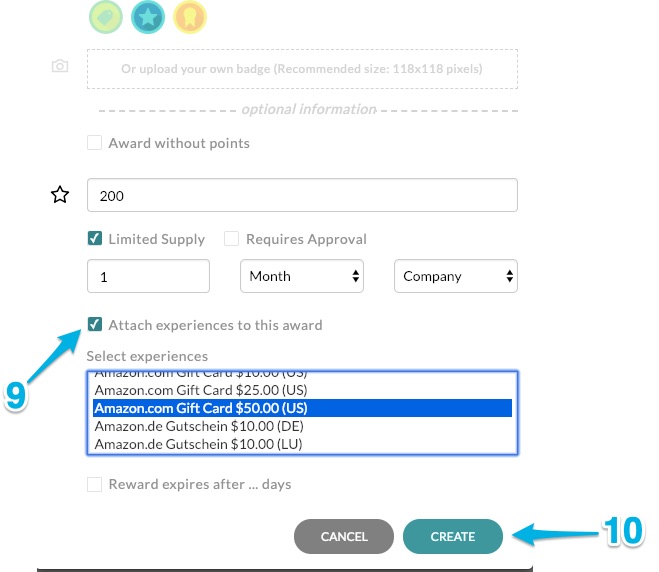 11. The award will now appear inside the Awards section:
11. And remember, you can always edit or remove an award at any time.